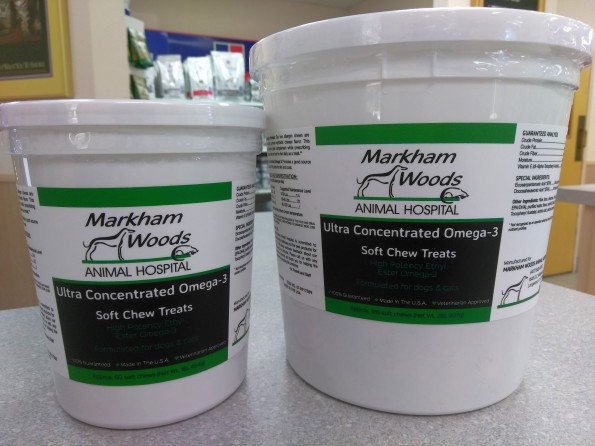 If you haven't already heard about the important health benefits that Omega 3 fatty acids can provide for your pet, let us educate you with a few brief facts:
Omega 3's are a significant part of your pets diet because their bodies can't naturally reproduce more on it's own.
Omega 3's have many health benefits such as reducing inflammation, aiding in joint maintenance, strengthening immune systems, aiding cognitive function and many more.
Omega fatty acids are vulnerable to oxidization as well as the heat produced during the production of your pets food, making it difficult to provide the recommended amount in their normal diet alone.
Because of the reasons mentioned above, it is a good idea to include a trusted Omega 3 supplement in your pets diet.
At only $0.32/treat, our Omega 3 supplements are great to use daily. They have a cheese flavor dogs love, are made in the USA and are 100% guaranteed!
"We put our Greyhounds on these soft chew treats at a young age to help with their dry skin and dander – being black dogs, the girls were a little embarrassed by their dandruff. Soon after taking the chews their coats were beautiful and there was no more flaking! Now, at 11 years of age, I believe their continued good health is due to the many benefits they've received from taking these treats daily. My girls really look forward to getting their treat each day and I get to 'spoil' them with something I know is healthy – now THAT makes me feel good!"   – Mr. Pentek