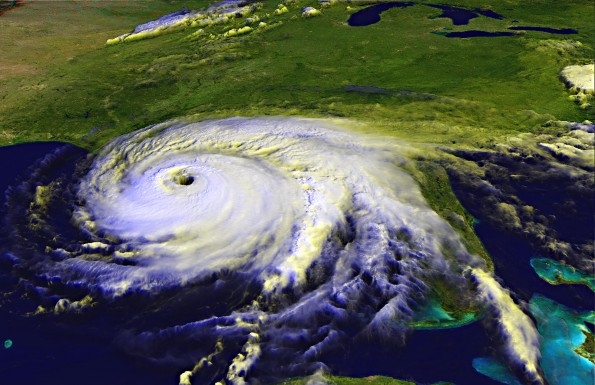 Hurricane Season in Florida is June 1st til November 30th.
This year, we have had 3 named storms already, Alex and Bonnie and we just got soaked by Tropical Storm Colin. Colin dumped nearly 10 inches of rain on the gulf coast of Florida, with St. Pete and Tampa being hit hard. Central Florida got between 3 and 6 inches of rain thanks to Colin. The National Hurricane Center said Colin is the earliest 3rd named storm to form in the Atlantic in recorded history.
That shows that these storms are not at all predictable.
I'd like to talk a little about the storms first and then we'll find out what you can do to keep your furry family safe in the event of an emergency.
A common myth regarding hurricanes is that the wind is the biggest factor in death and destruction. Tropical storms often don't pack the punch that hurricanes do regarding high winds and storm surge, but they make up for it with lots of rain and flooding.
The National Hurricane Center tells us that 88% of fatalities associated with hurricanes and tropical storms is due to the water. Storm surge is the water that the wind pushes up from the ocean or bay, but the flooding associated with the rainfall is even more deadly.
A good rule of thumb is " Hide from the wind, run from the rain".
Forecasters cannot predict what will be an active year or not. As an example, in 1992, there were only 7 named storms but one of them was Hurricane Andrew, which first made land fall in South Florida and then Louisiana causing 65 deaths and 26 Billion dollars in damage.
Conversely in the 2013 Atlantic hurricane season there were 14 named storms but only Hurricane Andrea made landfall. She hit Steinhatchee Florida (the upper left bend of Florida) causing heavy rainfall and then made her way up the eastern seaboard causing rain and flooding but was in the big scheme of storms, a minor storm.
We all hope that we will never be faced with the need to protect our homes from a hurricane or evacuate, but the best course of action is…
BE PREPARED EVERY YEAR!!
The best advice we can give you is:
Know your evacuation route.
Have your Disaster / First Aid kit ready to go and replace the items as needed.
Microchip your pet, no matter what their current life style is. Unfortunately we don't know how many thousands of pets lost their lives due to Hurricane Katrina. But we do know that in September of 2005,there were 6,631 pets rescued and only 400 were reunited with their owners, which is about 6%. So many more pets would have found their way back to their owners if they had been microchipped.
And finally the American Veterinary Medical Association reminds us that if that your pet is injured, first aid does not take the place of veterinary care. If you need to give your pet first aid, seek professional veterinary care as soon as possible.
I have linked to the AVMA website for the brochure "Saving the Whole Family ". It does an excellent job of describing what is needed in an emergency disaster and has advice regarding the contents of a small animal first aid kit. – Dr. Pentek