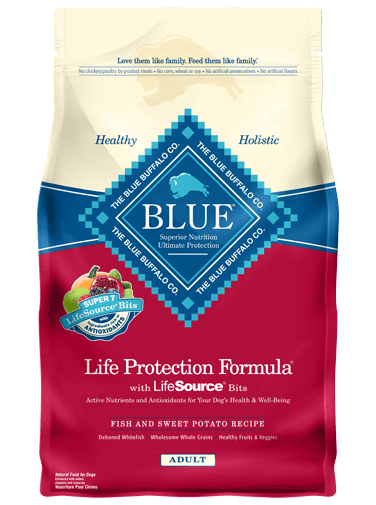 As of May 31st, 2016 popular food brand, Blue Buffalo Co.  Has voluntarily recalled one of their particular batches of Life Protection Formula Dog Food due to the abundance of mold and moisture throughout the product. The impacted food is limited to a single batch that was made during a two-hour period, according to a company representative.
  Buyers are advised to avoid the Blue Buffalo Life Protection Formula Fish and Sweet Potato Recipe in the 30lb  dry dog food bags with a "Best by date" of April 11, 2017 while the product is being recalled. Batch data: AH 2A 12:08-14:00
If you happen to come across this product you can return it at the place of purchase for a refund and if you have any questions or concerns you may call Blue Buffalo Customer Service at 855-201-4331 Monday – Friday.